Oslo Robins has always been a bit of a misfit. After his reclusive grandfather passes away and his family inherits a large estate in the countryside, his life remains anything but simple. New home, new school, means all kinds of adventures for a child of the city. When fantastical things start happening, Oslo discovers that his grandfather's estate is hiding more than a few secrets! Written and illustrated by C.S. Robadue, it is a story of suspense, adventure, friendship, and the knowledge that there is an unseen world, that begins right where our imagination ends.

The Tao of Tula and Oslo – Published in January 2017, is a dramatic and engaging contemporary adventure story written and illustrated by author C.S. Robadue.
Print Length: 164 Pages
Ages: Recommended 8 – 12 (Juvenile Fiction)
Available in paperback, hardcover, as well as kindle e-book. Featuring original black and white chapter art illustrations from cover to cover. It is a story suitable for early grade school readers and is a child friendly chapter book.
Author's Note: The Tao of Tula and Oslo was originally written with the aim of becoming a feature length animated film in the tradition of Studio Ghibli. Full of vibrant characters, rich visual cues, a soaring orchestral soundtrack, and a broad touch of nostalgia and playfulness.
I had such a great time illustrating this book and sharing how my imagination envisioned the world of Tula and Oslo. And I'm so pleased that the story found a home as both a paperback/hardcover and e-book. There is much to discover in this literary adventure, including 18 original full page black & white illustrations done in pencil. Along with dozens of other drawings scattered about the book!
Hope you enjoy this timeless tale and it inspires your own unique imagination!
~ C.S. Robadue
Reader Reviews
"This is a beautifully written (and illustrated!) story about the power of friendship, love, and nature in the face of greed and destructiveness. With quite a few plot twists, unique characters, and harrowing moments, this book had me captivated. The author does a great job portraying what it's like to be a misfit teenager, with thoughtful treatment of difficult themes such as a grandparent's death, parent's alcoholism, and bullying at school. Oslo is not the only interesting and deep character. The parts told from Jamie's point of view develop her character in a way that is delightfully relatable! The book's central theme of protecting the environment from capitalistic greed is especially relevant today." ~ Goodreads.com
"The author had me hooked right from the first line of this wonderful story! Although billed as a junior fiction work, as an adult I thoroughly enjoyed reading this tale of Oslo Robins, his newfound friends, and their mystical adventures while living on a large estate in the country. After all, who would not love to be a kid who inherits a grand estate?! But there is so much more to this story than meets the eye. The author combines elements of fantasy with real life issues and weaves a dramatic tale that leaves your heart pounding to the finish. Both children and adults alike will be transported to a fantastical realm through these words and illustrations.
One aspect of this story that I loved is the way the author has you rooting for the underdogs the entire time. Additionally, the current concerns facing our planet that he brings to the forefront of the novel will leave you thinking carefully about what is truly important in life, and what type of person you want to be in order to make an impact on the world. Do you want to be a money grubbing cold- hearted person, or a kinder more gentler soul who puts others before oneself? The author takes you on a roller coaster of emotions with each character that keeps you guessing right until the end.
This novel has impacted the way I view nature and our planet. Is a tree just simply a tree? Is a flower just a flower? Perhaps not, maybe there is more to it than we know. The author is obviously passionate about the subject of which he writes and his passion comes across in the pages of this novel. All of us could benefit from remembering what it means to be a true friend, we could all use some time away from our hectic lives to inhabit a kinder and gentler world. I urge parents to read this book with their children and discuss it with them, as even a younger child can appreciate the message. I will be buying this book for all of my friends' kids to read!" ~ Amazon.com
The Tao of Tula and Oslo
(Book Preview)
CHAPTER ONE
Everything has a weakness, some are just better hidden than others. The rolling fields, beautiful blue skies, and winding dirt country roads of the spring of 1952 felt like paradise to Archibald Robins. His father's old navy blue Buick rambled noisily past the gates to the large rustic estate that had been in the family for as long as anyone cared to remember. The sprawling grounds harbored numerous overgrown hedges and trees that hid more than a smattering of Archibald's lost belongings. The presence of wildlife was everywhere across the large properties hills and forested glens; for a young boy with an adventurous disposition it was more than perfect, and to Archibald it was simply, home.
Inside Archibald's bright sunny second story bedroom, a pair of handsome bay windows overlooked the back lawn from the east wing of the old Victorian house. Not a patch of the room's walls shown bare; they were all well-appointed with numerous maps, tacked up crayon drawings, and anchored by a pair of bookcases crammed beyond capacity. Glass pickle jars containing rocks, shared shelves overflowing with books, and the occasional fish bowl full of plants, insects, and more often than not both. Stray socks roamed free, while a pair of perpetually muddy boots held court on the floor, along with a scattered pile of comic books, teetering stacks of building blocks, and an electric train.
In the center of the room, coiled up on a ratty knitted rug beside his bed was six-year-old Archibald Robins, his attention locked onto the colorful frames of the comic book his imagination was devouring. Slowly he flipped through it, not missing an exclamation point or punch, until he reached the book's last printed pages, which were filled with tiny ads that touted enormous claims. His mischievous mind carefully read over each extraordinary offer with complete fascination.
On the inside of the book's back cover, one ad in particular caught his notice. In the bottom right-hand corner of the page was a black and white advertisement with an illustration of a man holding up a giant tree leaf, far larger than any Archibald had ever seen. The small ad read in dynamic bold print 'The Incredible, Non-edible, Miraculous, Magic Tulip Tree Seed! Available for a limited time only!'
"Whoa!" said Archibald, eyes shining brightly.
He grabbed up a pair of battered left-handed scissors and hastily cut out the ad, leaving a ragged rectangular hole in his comic book. Rummaging through his things, he searched out the key missing ingredients to further this enterprise. Digging into the back of his dresser drawers he heard the delightful jingle of sliding coins. Counting the small handful of change, he found he had seven pennies, four dimes, five nickels, and a quarter, but blast, if it wasn't enough!
Archibald peeked out into the hall to ensure that he was alone, he counted to five Mississippi. Hearing nothing, he quietly closed the door. Prying up the old, squeaky, floorboard over by the radiator on the far wall of his room, he found the glass peanut butter jar he kept carefully hidden, wrapped up in an olive green towel. He spun off the top and emptied the contents of the jar onto the rug: his lucky rock, a medal his grandfather earned in WW1, and bingo, if there weren't several nickels and a silver dollar too!
With the proper amount of coins in hand he very neatly filled out the order form he had cut from the back of the comic book. Utilizing an envelope that he had covertly acquired weeks ago from his mother's roll top desk for just such an occasion, he folded the form and tucked it inside. With large block letters, he carefully marked down the company's address and sealed the contents, and his hopes along with it. After attaching a three-cent postage stamp, he promptly marched it to the mailbox at the end of the lane and proudly deposited it.
***
On yet another in a long tiresome series of rainy April afternoons Archibald went to check and see if there was anything in the mailbox for him. It had now been over three weeks since he had mailed out the order form for the Tulip Tree Seeds. Opening the mailbox he held his breath, would today be the day? Nope. Foiled again, the box was tragically empty once more. For the next several days he went at different times to check the mail, hoping it would somehow produce a different result. Alas the tried and true post man had nothing for him…
After several successive weeks of checking, Archibald began to lose interest and figured his letter surely must have been lost, likely forever. He had heard his uncle once mention the 'dead' letter office, a sort of postal elephant graveyard, where lost letters went to die, a hopeless tiny speck in a mighty sea of envelopes.
Therefore, on a particularly boring afternoon amonth later he was not even remotely excited when he saw a large stack of mail on the table in the kitchen. That was until his mom might have mentioned, in her all-knowing way, that there was something of interest for him in that day's post!
Archibald rushed over to the table, threw aside heaps of mail order catalogs and letters from his aunts to his mother before finding a giant sturdy gray envelope addressed to him. He was overjoyed! Quickly he ripped it open and found inside a small flat cardboard pouch containing several thin dried seeds all bundled together with some very obtuse and cryptic instructions.
Scanning over the directions briefly, he caught only every third word. 'Plant, outdoors, plenty of sun, and watch it grow!' Flinging open the kitchen door, he hurried outside as if a pack of lions was at his back, much to his mother's chagrin as she yelled from inside the house not to slam the dang screen door.
Archibald spent the entire afternoon looking for just the right place to plant his newly acquired seeds. He roamed across the backyard, deciding it wasn't nearly dramatic enough a spot to plant them. Neck craned like a giraffe on the Serengeti, he surveyed the land. Plenty of open grass and flowers greeted his eyes as he looked for the absolute best location.
Jumping over the crumbly section in the stone wall and crossing through the fields, he tramped his way far into the distance until the house looked quite little behind him. He plopped himself down at the crest of the rising hill at the edge of the forest. Now this was a spot! A spot where he figured the tree would be most happy. For after all, it overlooked the gardens and the grassy field, yet was close enough to other trees so as not to get lonely, he felt.
Hidden away from the rest of the world in the safe confines of a bed of mossy dirt, Archibald planted the seeds and tucked them in with care, making sure to give them plenty of water and a pat six times over for good luck.
Rain fell, seasons changed, and Archibald was delighted when the first hints of a little sapling sprouted into existence out of the ground he had so carefully selected. Frequently he would go out for a walk to visit his carefully planted tree, which by the month grew bigger and bigger. Life went on, simply, happily, and the years continued to pass. Seasons remained reliable, always growing, always changing. The procession of time went on…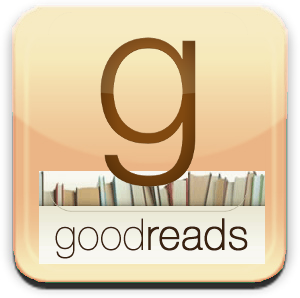 ( As an amazon associate I earn a commission from qualifying purchases )