SEPTEMBER 2021 – Audiobook version of 'The Adventures of August Winter and the Blackstone Academy' has continued to come together, with chapters being crafted and released each week. I believe at last check over half of the book is now available on youtube. Have enjoyed putting that together and figuring out the optimal way to record and edit narration. The entirety of the book has been recorded as far as raw audio, I still just need to fine tune the recording, edit out the excess, and then make a video out of it with the illustrations and such. But look for the rest of the chapters launching in the coming weeks!
Have been pondering reaching out to youtube channels that do book reviews and interviews to see if they would be interested in collaborating. Are there any channels or book review sources that you think I should inquire about connecting with them for an interview? Feel that is a big missing puzzle piece for my efforts as an author and to connect with the greater publishing world at large.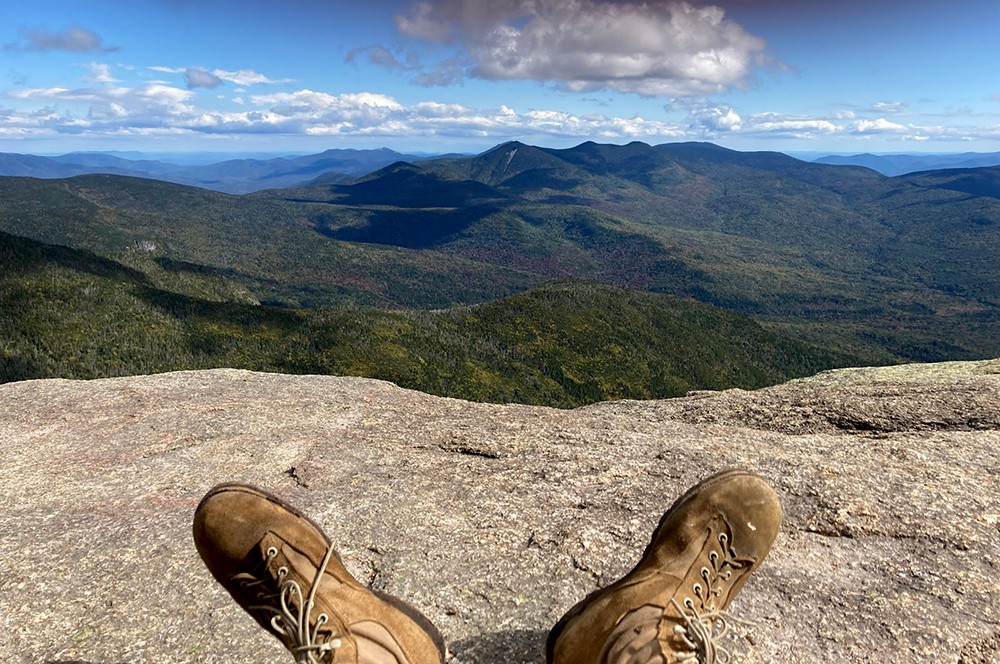 Wouldn't be fall without climbing another mountain! Tackled Mount Osceola and the peak of Mount Osceola East this go around, a couple more four thousand footers to add to the collection. Views were spellbinding after a foggy start as we initially ascended into the midst of a cloud! But the weather moves quickly in New England and soon the skies cleared and you could see the expanse of the white mountains in all of their glory.
Hiking can be a hard road at times, but nothing like the journey in the book I read this month, 'The Road', by Cormac McCarthy. After seeing the film adaptation of his work 'No Country for Old Men' (which is phenomenal), I decided I wanted to explore more of the works from his personal catalog of writing. Cormac McCarthy, who, interesting fact, was born in Providence, Rhode Island writes in a gritty, uncompromising style, that feels very much so in alignment with the harsh nature of the events in his stories and the characters that populate them. And wow, 'The Road' certainly didn't pull any punches. Book reads as one straight narrative with no chapter breaks and has you clawing through the grit right along with the main characters. Felt like I survived an ordeal when I got to the end, but it is definitely a book that will cling to my memories and make me thankful for every day that I have the hallowed halls of civilization to turn to.
Going to keep at it with the creativity, thanks for stopping by, and no matter what you're pursuing, continue to give it your best and keep making moves!
Best,
~ CS