JUNE 2019 – Sunshine, rain, the outdoors is the name of the game. Been enjoying spending time outside with the flurry of activity that Summer brings. Been traveling a bit in recent weeks and done local hikes to pump up those outdoor activity numbers, haha. I know I've said it before, but if you are stuck creatively or bogged down with writer's block, or procrastinating, go for a walk outside. Whether it be the fresh air, change of scenery, or chance to step away from your problems, it really does help.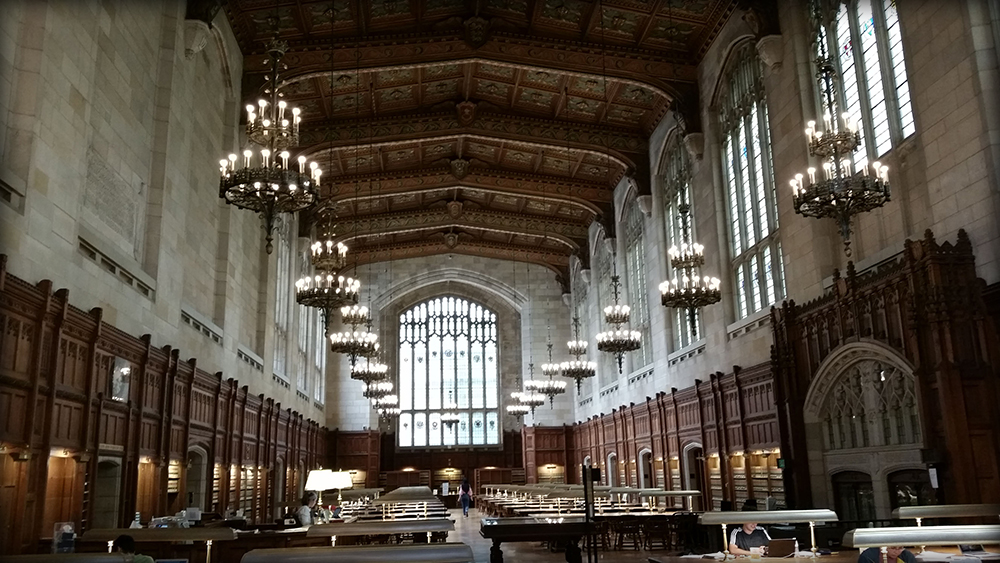 But spending time in a library is also a very good remedy for getting things done and breaking through procrastination and writer's block! Pictured here is the Law Library at the University of Michigan that I visited this month, as I'm always keen to explore the most glorious libraries in the world. The elegance of the English Gothic style of the building is absolutely stunning (as you can clearly see), it has exceptional acoustics, and feels every bit as grand and illuminating as you could hope for from a space that feels straight out of a J. K. Rowling tale.
Sticking on the subject of education, this month I read 'The House of God' by Samuel Shem, about the exploits of a fictional medical intern (and quite frankly the insanity of being a medical resident) at one of the most prestigious hospitals in Boston, MA in the 1970s. Book came recommended to me and was quite eye-opening about what doctors go through and the life altering demands of their training and experiences that they endure in the name of career, education, and helping people. Is a very memorable read, that's for certain, and I surely as anything hope that medical care and how residents are treated has been vastly improved since it's publication.
Travel and work has kept me on my toes this month, so not a lot of artistry to report, but I have setup a new workspace, so I'm looking forward to further creative undertakings in the near future. Here's hoping you are doing grand and thanks for stopping by to catch up!
~ CS