DECEMBER 2016 – I am honored to be sharing with you all that my new book is going to be titled 'The Tao Of Tula And Oslo' and will be released in January 2017!! Have been holding on to it tightly and keeping everything about this book top-secret as I've been going over every detail in the book over and over again, as I want it to be as true a reflection of the concept as possible. Feel like an over-protective parent and this is my new baby or something, haha. Always feels like there is a lot at stake with a new book release and I want to get it right and create a worthwhile piece when I do finally set down the pencil, push away the keyboard, and close the creative idea journal.
And I think the time has come! Thus I give you…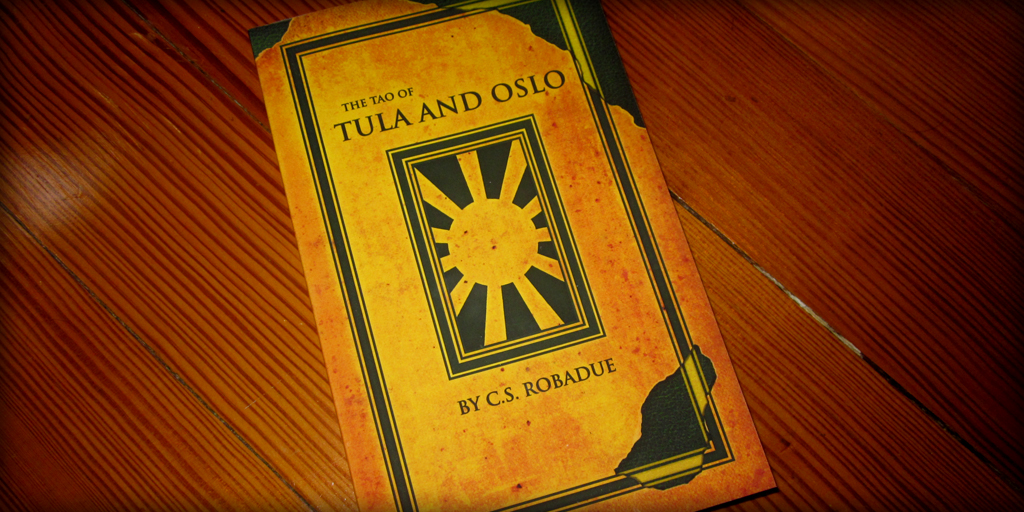 Outside of I don't even know how many cover to cover read-throughs of the book I did this month, there has also been the holidays to relish and enjoy. In the photo above you see the first proof copy of the book, which of course spurred on near endless edits, as there is no substitute to seeing how it actually prints and being able to assess where the project stands. With the book itself nearing completion, that isn't the end of the road for the work. As now the world needs to know that this 'top-secret' project actually, uh, exists! haha.
Let's leave that until next month, as without a beautifully finished book, there is nothing to even ponder marketing or promoting, etcetera. Other than reading my own book (over and over again, does that count as multiple book read for my yearly total?? Uh, nope!) I read a few other books in December, including the first in Brandon Sanderson's 'The Reckoners' series and more entries in the 'Fruits Basket' series by Natsuki Takaya.
I'll post again when 'The Tao of Tula and Oslo' is available in bookstores, on Amazon, and Barnes & Noble for those that are interested in giving it a read. I'll also be reaching out to the local libraries (for those of you living in New England) about having copies of it available there too!
Want to say Happy New Year to you fair reader! Thanks for stopping by and catching up with the latest. Hope 2017 is a wonderful year full of passion, inspiration, and promise!
– CS